Keep to the sun and avoid breaching the wards at all costs.
The Vampire Academy's first four episodes, which will air on September 15 on Peacock, feature Daniela Nieves and Sisi Stringer's best advice for avoiding Strigoi, the red-eyed vampires whose savage bloodlust threatens the worlds of their characters.
Vampire Academy, which is based on Richelle Mead's novels, takes place in a world where there are many different types of vampires and many of them work as looks inside the magically secure gates of St. Vladimir Academy.
Here's the lowdown on Vampire Academy in case you missed the YA book and 2014 film craze: Their elite, magic-using Moroi vampire counterparts are being hunted by the Strigoi, a traditionally wicked group of vampires. Only the human-vampire hybrid race known as the Dhampir has a chance of defending the Moroi from harm, and they are expected to give their lives in the process.
Strigoi, on the other hand, are exactly what you expect from vampires—immortal, blood-drinking, humanity-less creatures with an unshakeable obsession with all-black attire. The Dhampir, on the other side, are seen as disposable under a repressive and antiquated social structure that is shared by royal and non-royal Moroi.
Similar to the books, hierarchy is the main antagonist in Vampire Academy. Vampire Academy is a contemporary political fairytale that finds itself amidst the precarious balance between tradition and progress, highlighting the sacrifice and hypocrisy sitting at the core of both ideologies. It was translated to the screen by young adult TV phenoms Julie Plec (The Vampire Diaries) and Marguerite MacIntyre (The Originals). It serves some of the most magnificent battle choreography around and is exhilarating and enrapturing in its reflection on relationships and the way tragedy and loss threaten to isolate us all.
The deuteragonists Rose (played by Stringer) and Lissa (played by Nieves) in Meads' novel have been changed significantly for the cinema adaptation, becoming women of color. In fact, actors of color make up the majority of the cast.
This casting occurs at a period when non-white actors have been accused of racism for portraying mythological figures in films including The Little Mermaid, Lord of the Rings: The Ring of Power, and House of the Dragon.
The cast of Vampire Academy sees their show as an additional opportunity to demonstrate that people of color can be mermaids, elves, or blood-sucking creatures of the night, too, with the hope that with enough portrayals, we may advance the discussion.
SISIS, YOU WERE A FAN OF THE BOOKS, TODAY. WHEN YOU FOUND OUT YOU'D BE PLAYING ROSE, WALK US THROUGH. Sisi Stringer: Daniela and I completed a chemistry read, and I felt great afterward. Did one with Keiron (Moore), felt fantastic afterwards, and thought, "I might actually do this!" Since I was fourteen years old, I have liked this character. After that, I sobbed, danced, screamed, and got the call.
I LOVE IT, WHAT IS GOING ON, ALL YOUR NEIGHBORS ARE LIKE? Stringer: Accurate!
THE GENRE OF FANTASY IS NOT ALWAYS KNOWN FOR ITS DIVERSITY. WHAT DO YOU THINK THE REACTION OF AUDIENCES, PARTICULARLY YOUNG WOMEN OF COLOR, TO SEEING TWO BADASS VAMPS OF COLOR FIGHTING AND BEING FRIENDS? DanielaNieves: In fantasy, you rarely see diversity, therefore
Stringer: If it's present, people will push back. People become angry and complain about it, which is not good.
Nieves: I agree. The intention, in my opinion, is for it to cease to exist altogether. Watching a fantasy show or any show you enjoy and seeing all different types of individuals who look and sound absolutely different is so commonplace. You will feel less out of place and just generally. Like you have representatives someplace.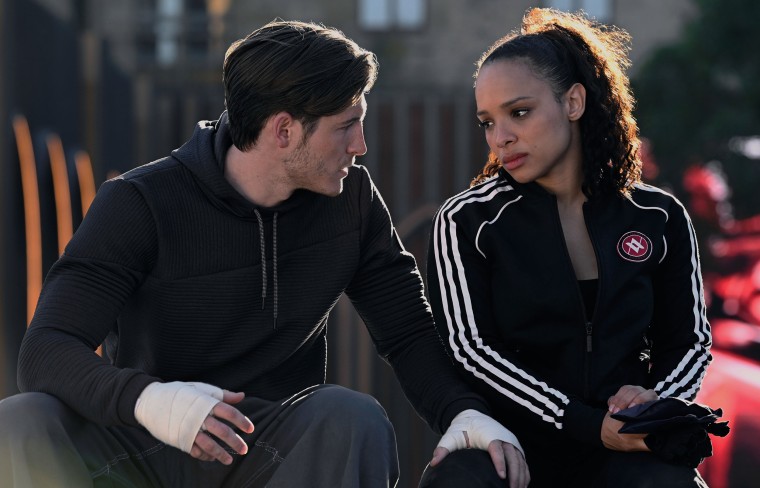 Stringer: It's crucial to be represented. For others to recognize that particular ethnicity and identity, not just for oneself, and to be
Nieves: I've seen it.
Stringer: That's right. The fans are quite thrilled, and it's pretty nice. It's so nice to watch a Black girl be feisty, powerful, and loved, this beautiful girl wrote to me on Twitter. We feel fantastic because we understand exactly how they are feeling.
You two portray characters from quite different social backgrounds. What part of the relationship did you think was most crucial to develop during this time? Nieves: Lissa experiences this thing where she has been fortunate her entire life. Despite all of this sorrow, she will never have a terrible existence compared to Rose and all of these Dhampirs. For Lissa, it has always been simple to say, "I don't want to do anything political." I simply want to relax, take use of my advantages, and have a comfortable life. As time passes, you hear Lissa declare, "I can't afford to be politically neutral." I can't afford to stay out of it. I must find out what is happening. People, especially young people who might find politics annoying, will find a little bit of themselves in that, and I think that will be very terrific for them to see. It's quite pertinent right now.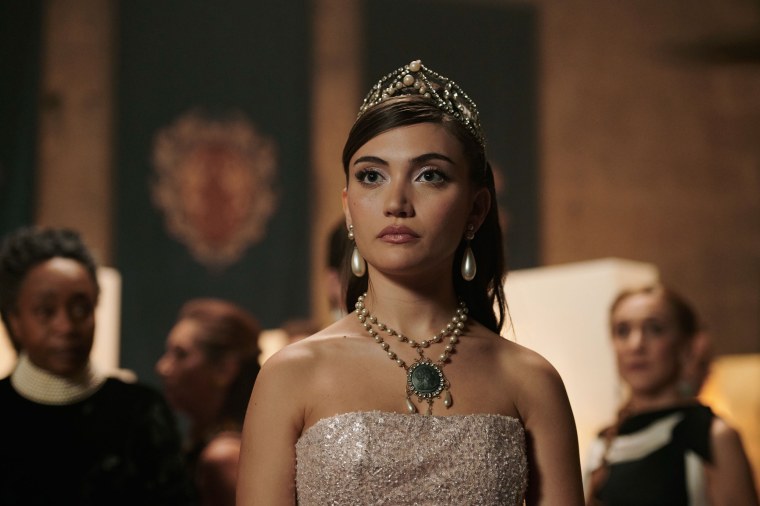 She seems to be checking her privilege, Stringer. Being apolitical in and of itself is a privilege.
Nieves: I agree.
Over the course of the season, we witness a dynamic in which the younger characters must persevere in the face of extreme trauma in order to save the world. I'm curious how you believe that particular tale will connect with a post-pandemic audience. Stringer: Trauma is a part of the human condition. Everyone in the world, in my opinion, has experienced trauma. It's wonderful to witness a beloved character triumph through hardships and to witness characters helping one another through difficult times. Rose is attempting to assist Lissa despite the fact that she has a multitude of mental health concerns. This illustrates how challenging it is to attempt to assist someone else while herself undergoing similar difficulties.
Nieves: I distinctly recall a day when I was dealing with a personal issue and wearing my Lissa costume and makeup. It was the strangest feeling. It appeared as though Lissa was a real person and she was hugging me. You get caught in the world and attached to the characters when you watch any kind of fantasy television. I hope this makes people feel more connected to us.