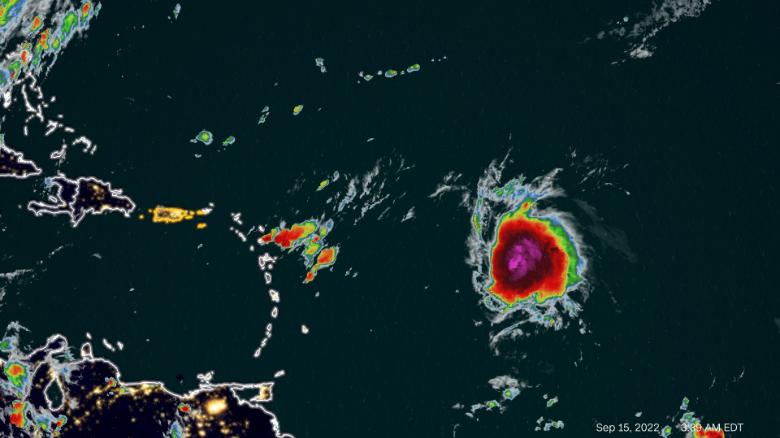 The National Hurricane Center reported that Tropical Storm Fiona, which will be the sixth named storm of the 2022 Atlantic hurricane season, has developed in the Atlantic.
By late Thursday morning, the storm was roughly 495 miles east of the Leeward Islands, packing winds of 60 mph with considerably stronger gusts.
Several governments in the northern Leeward Islands have issued tropical storm warnings because to the tropical storm conditions (winds 39 mph or higher) that reach 140 miles from the core of the storm.
The National Hurricane Center has issued a tropical storm watch for the US Virgin Islands and Puerto Rico, including Vieques and Culebra.
A watch indicates that tropical storm conditions could develop within the following 48 hours.
Antigua, Barbuda, St. Kitts, Nevis, Montserrat, Anguilla, Saba, St. Eustatius, St. Maarten, Guadeloupe, St. Barthlemy, and St. Martin are now under tropical storm warnings.
An area in the warning area is predicted to experience tropical storm conditions within the next 36 hours, according to a tropical storm warning.
According to the hurricane center, Fiona's center "is predicted to travel across the Leeward Islands Friday night and early Saturday before moving toward the Virgin Islands and Puerto Rico late Saturday into Sunday."
Although the storm's intensity may change throughout the weekend, little major strengthening is expected.
From the Leeward Islands to Puerto Rico, Fiona will mostly cause heavy rain. According to the center, 4 to 6 inches of rain, with isolated amounts of over 10 inches, will cause flash flooding of urban areas and mudslides in higher terrain.
The National Hurricane Center cautions that "considerable flood consequences are possible in eastern areas of Puerto Rico."
The system is anticipated to get close to Hispaniola by early next week, where it will interact with the rugged topography of the island and become weaker.